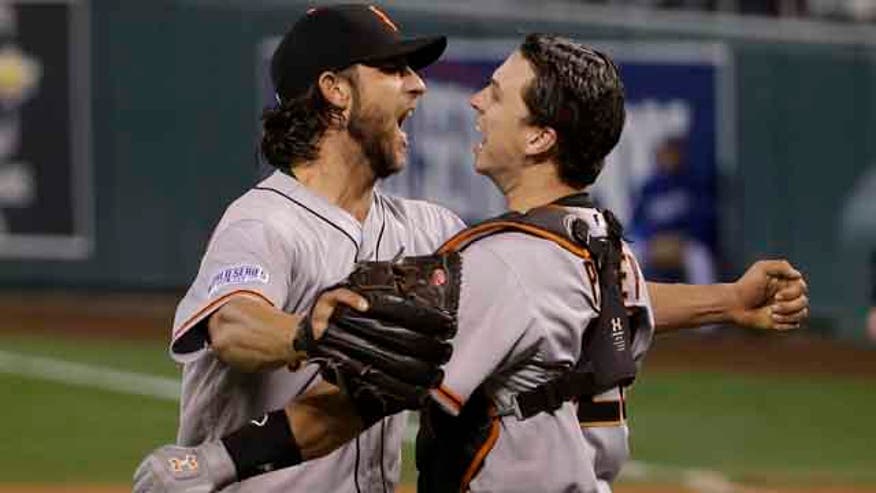 (AP Photo/Matt Slocum)
prior to the game i had emailed my fellow fans these facts:
we have a lot of history to break:
If you go back to the last 15 times a home team forced a Game 7 in the World Series or the League Championship Series, 14 of them came away with the title.
Teams with home field advantage have won 23 of the past 28 titles.
And the Giants have never won a World Series Game 7 in their history, losing in 2002, 1962, 1924 and 1912.
This series has followed the exact pattern of the only other all-wild card match-up in 2002 - we all know how that ended.
i freaked a lot of them out, but for me it made me hungry for a win and i could think of no other team that could pull it off. a friend that had just flown from sf via chicago even joined me at the brooklyn bar that i watched the 2012 win. familiar faces were in attendance and i was feeling safe even when there was that bobble by blanco and perez in the 9th. giants always have to add a little torture to the mix. i'm still delirious and in a surreal state that we have actually won a third world series in 5 years. yes yes yes! don't stop believin'!