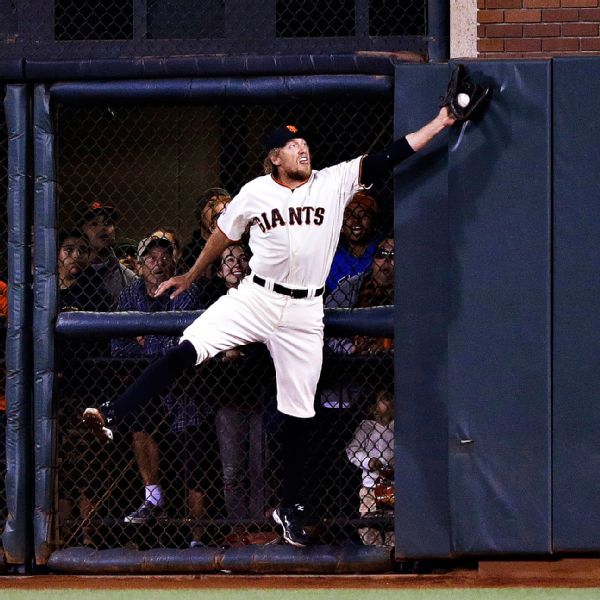 Ezra Shaw/Getty ImagesEven with the Giants' backs against a literal wall,
players such as Hunter Pence came through.
late into early this morning, i sat with fists clenched watching the giants get the last out in the ninth inning to propel them into another nlcs. i was like my fellow giants pals and new pals at a local watering hole in bed sty. a round of shots were had in celebration. what is it about even years and the giants? it's truly tortuous to watch these series but somehow you can't not watch. in 2010, i was up at the dead of night watching in london. 2012 it was brooklyn but pre-sandy. coincidentally, i've also traveled respectively to dc and pittsburgh to see the g-men lose to the two teams they've beaten this fall to get them to the nlcs. lessssss gooooo giants!