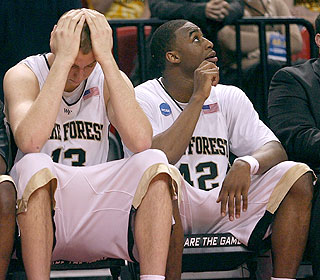 muck up in the madness:

cleveland state upsets wake forest. there goes my bracket. my midwest region is shot. :(

john, maybe it's because i didn't pick ucla to get out of the first round. march madness karma? darn, rashard wins. i don't think i can come back from this hit.

ahhh well, tis the madness that comes with march. i will still enjoy watching more upsets hopefully. jason, you ready?