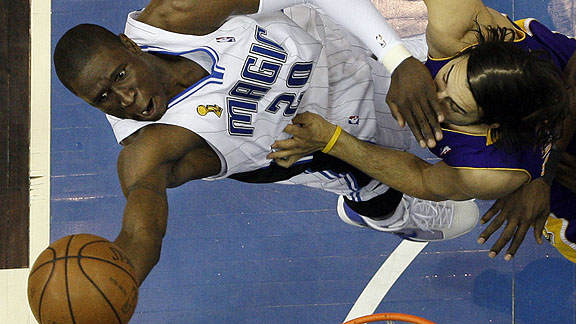 way to save a series:
orlando magic game 3. game 2's overtime loss was a heart breaker, but the magic showed fight last night and pulled off a win. their first franchise win in a nba final. whew!
former warrior mickael pietrus contributed 18 points last night and the awesome memory above.